Benefits
Learn about your insurance options and other benefits of membership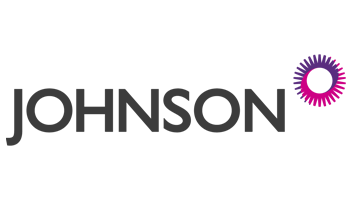 MEDOC Travel Insurance for 2021
Please note that page 8 of the Medoc Travel Insurance booklet states "No downgrade in coverage or no refund of premium is available under the 17-day Plan or the 35-day Base Plan if your cancellation request is received after the effective date of this insurance."
Those of you who already have subscribed to Medoc Travel Insurance with Johnson, will have already received your renewal packages for the new insurance year that runs from January 1st 2021 to August 31st 2021. With COVID 19 still around and with older people more seriously affected by the virus, you should consider carefully if you want to travel during the new premium period or whether you want to wait until the next travel insurance period, which starts on September 1st 2021. Even travelling within Canada during January 1st to September 1st 2021, you should be aware that you should carry travel insurance as your BC medical services plan may not cover you for all medical services when you travel outside of BC but within Canada.
Here are some of guidelines that Johnson has supplied for the travel insurance period from January 1st, 2021 to August 31st 2021:
COVID 19 coverage:
"COVID is covered under Medoc and is eligible under the medical maximum of $5,000,000 per person, per year."
Trip Cancellation and Trip Interruption coverage
Travel insurance policies with trip cancellation and trip interruption coverage are designed to cover costs for cancelled trips that are non-refundable and non-transferrable.
Travel Vouchers
Johnson advises you that if you have been issued a travel voucher for a trip you didn't take because of COVID, you should contact your travel supplier if you are unable to use a voucher or credit before its expiry, or if you have other disputes regarding refunds and credits. If a credit or voucher expires or a situation arises where you are unable to use it, please contact Global Excel Management to understand what solutions are available to you.
For more information on obtaining vouchers and credits from airlines, the Canadian Transportation Agency offers suggestions in a statement on vouchers and credits:
Johnson's website offers the following link that may be helpful with respect to your inquiry on credits and vouchers:
Home Insurance
Johnson Insurance offers member organizations access to savings, extensive coverage, fantastic customer service, bank deductions and so much more. Call 1-855-565-1728 for a quote and you'll be entered for a chance to win $20,000. The contest runs until April 30th, 2021.
Click to learn more about home insurance
MEDOC Travel Insurance
A comprehensive travel plan that includes both Emergency Medical and Trip Cancellation coverage exclusive to members.
Call 1.866.606.3362 for a quote today!
Click to learn more about travel insurance